Laugh. Love. Cry. europewide.
scroll down for more
Laugh.
scroll down for more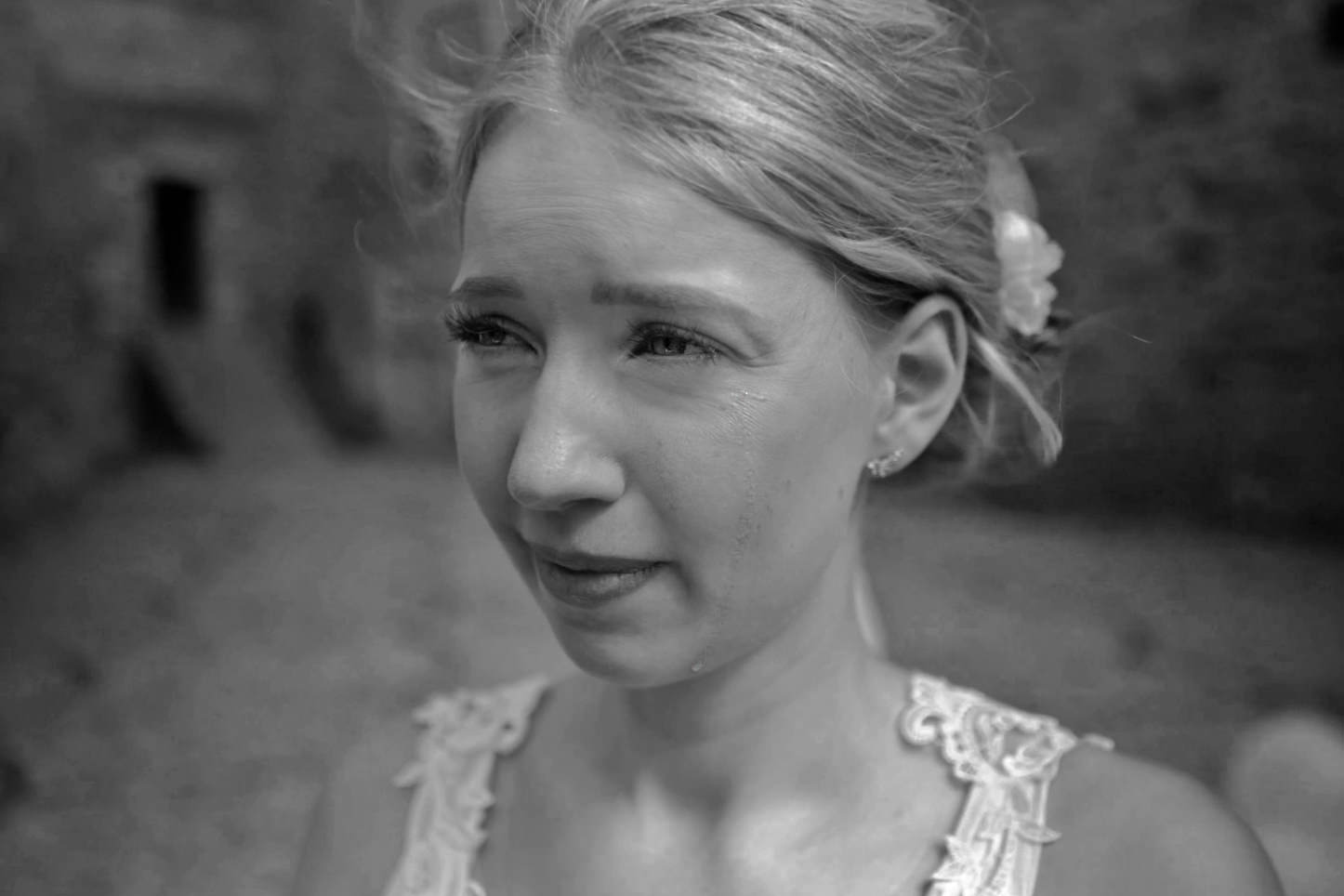 Cry.
scroll down for more
photo and film.
natural.
emotional.
switzerlandwide.
GRÜEZI

, PRIVET, HOW ARE YA?
I'M SLAWA!
WEDDING PHOTOGRAPHER ZURICH, SWITZERLAND, EUROPE
Easygoing Wedding Photographer - Easygoing Bridal Couples. If you're a relaxed, authentic bridal couple who don't take themselves too seriously, you've come to the right place with the wedding photographer in Zurich :) - whether in Zurich or anywhere else in Switzerland.
As a full-time photographer and videographer with Russian roots, I have experience from over 150 weddings. I am based in Cologne - don't worry, I have already accompanied dozens of weddings in Switzerland, arruve the day before and am more reliable than someone who travels from Bern to Zurich (one of my favorite cities) on the wedding day :) I have studied photography at the FH Dortmund and can guarantee you successful photos and wedding videos on your big day. I am particularly interested in capturing real, candid moments in Zurich using the best street photography and documentary style. I love to travel and I can chat with you about anything because I'm interested in everything.

"Dear Slawa,
Thank you for your super good and professional pictures of our wedding, including the whole preparation and aftercare and the awesome engagement session at the lake. We couldn't wish for a better photographer!"
"one of the best wedding photographers in Germany"
I'd love to photograph your destination wedding or elopement. Be it somewhere in Switzerland in Zurich, Bern, Basel, St. Gallen, Winterthur, Luzern or somewhere else in Europe. You can book me worldwide. As the Wedding Photographer for your elopement, destination wedding in Switzerland, Europe, Zurich I'm mobile and can travel by plane, train or car.More
Photographer and Videographer for your wedding
As a wedding photographer Zurich and film maker/videographer I love to do documentaries because then you have to capture normal life in interesting photos. That's what I love about weddings. I've already traveled a lot and made some dangerous trips where I had to put myself to the limit. Now I just enjoy the simple life with weddings full of joy. I like to photograph happy people and the emotional moments between you, your friends and your parents. When a tear runs down the bride's or groom's cheek. Or when they see each other the first time on the wedding day.
For laid back bridal couples
My bridal couples are rather the laid back type of people. Unconventional and don't take themselves too serious. The wedding day is supposed to be full of joy and not an hectic and stressful event which gets rushed through.
wedding venues and shooting locations
Of course I can give you precious tips regarding which wedding venues would be the right choice for you and what the up and down sides are. In regards of the shooting locations you can completely rely on me as a professional wedding photographer as I know when and where to take pictures is best. You really shouldn't just plan 10 minutes to shoot somewhere around the corner if you are looking for some really beautiful bridal pictures.
best time to shoot
Oftentimes the bride and groom wanna have the couple shoot right after the ceremony at noon. It's a good idea to take the group and family shots at that time but not if you want to take romantic portraits of you and your loved one. As a bonus you will sweat. A lot. The best time is in the evening when the sun sets.
the best light for bridal portraits
the best time and light for bridal portraits is rather and dusk or dawn. Depending on what type of person you are. Most couples cut the shoot in two halves and do one part right after the ceremony and one in the evening when the wedding guests are busy eating.
In the evening you have really soft and romantic light which you just can't simulate at noon. I'm sure you all heard about the golden hour – for a reason.
bookable in Zurich, Switzerland, Europe and worldwide
I love to travel and already did some documentary photography abroad: Roofers, young people who climb high buildings and let themselves hang down with one hand. Parkranger in Iceland(this was for my bachelor thesis at university), middle east conflict as well as refugees in Georgia(the one near Russia, not in the US).
I've also photographed a lot of destination weddings. I know what and how to do to take great pictures on the other end of the world! No joke. I could step into a plane right know and take some great pictures tomorrow in Los Angeles. I love the city and know many nice spots where to shoot. Well, maybe not tomorrow but the day after due to the jet lag.
As a photographer I'm privileged being able to travel very lightly with just a backpack. No matter how far to go.
civil wedding Zurich, Switzerland
As a civil wedding photographer from Zurich, Switzerland I'd love to capture your wedding at the Zurich town hall. Because I grew up in this city I know every street and spot to take awesome photos.
Usually you should get there 15-30 minutes prior to register you and your best men/maid of honour. The best light and atmosphere in my opinion you will find at the Rentkammer and not the Turmkeller. Right after you get into the wedding chamber. The ceremony takes from 10 to 30 minutes depending on the amount of guests you have with you. Then you go out and have your gratulations and some champagne right at the old market outside of the town hall. It all takes around 1-1,5 hours. After that I recommend to do a bridal shooting which also lasts around 30 to 60 minutes. If you want really nice pictures you should do the shoot as long as possible.
At first you always have to get used to being photographed as this is completely unusual. I had a lot of shy couples which were sceptical at first but just didn't want to stop taking pictures at the end of our bridal couple session haha.
enjoy your big wedding day!
You really should have fun on that day and not worry about everything being perfect and how your guests expect it to be. It should be like YOU expect it to be. And in terms of the bridal shooting you really should also plan some time to move to a really nice location and not to some park close by. It's just like with real estate: location, location, location! You want to have epic pictures? Then you need to fly to Iceland! But also here in Switzerland,Zurich I know some really great spots.
wedding photographer blog
In my wedding photographer blog I share with you stories – good and bad ones – about what happens before, during and after weddings. Because I travel a lot there is always something happening. I also give tips for your wedding day as I'm the only service provider who attends the wedding throughout the whole day.